Lake Garda is a special place, loaded with unique features.
It never ceases to attract people to its beauty and myriad of interesting aspects, all year round. And its location is central, such that one can quickly reach the most famous Italian cities of art.
Villages and towns
Surrounding the entire lake one discovers the most enchanted villages and ports: Borghetto sul Mincio, Sirmione, Lazise, Bardolino and Garda they enchant tourists with their walks along the lake and the artisan shops where they can buy typical products to bring home local flavors.
Punta San Vigilio is a jewel of a place, a small historical peninsula, boasting a most privileged spot on the lake: you can overlook the entirety of Italy's greatest lake.
Renowned spa towns such as Sirmione, Villa dei Cedri and Acquardens are nearby.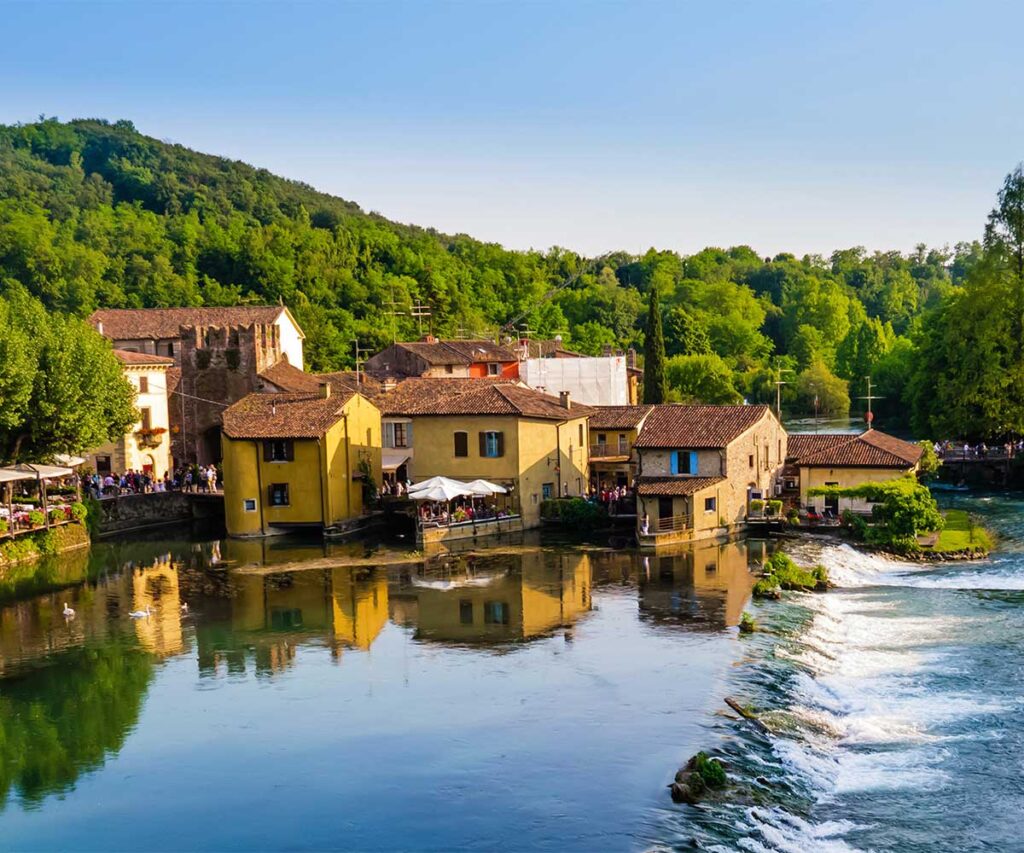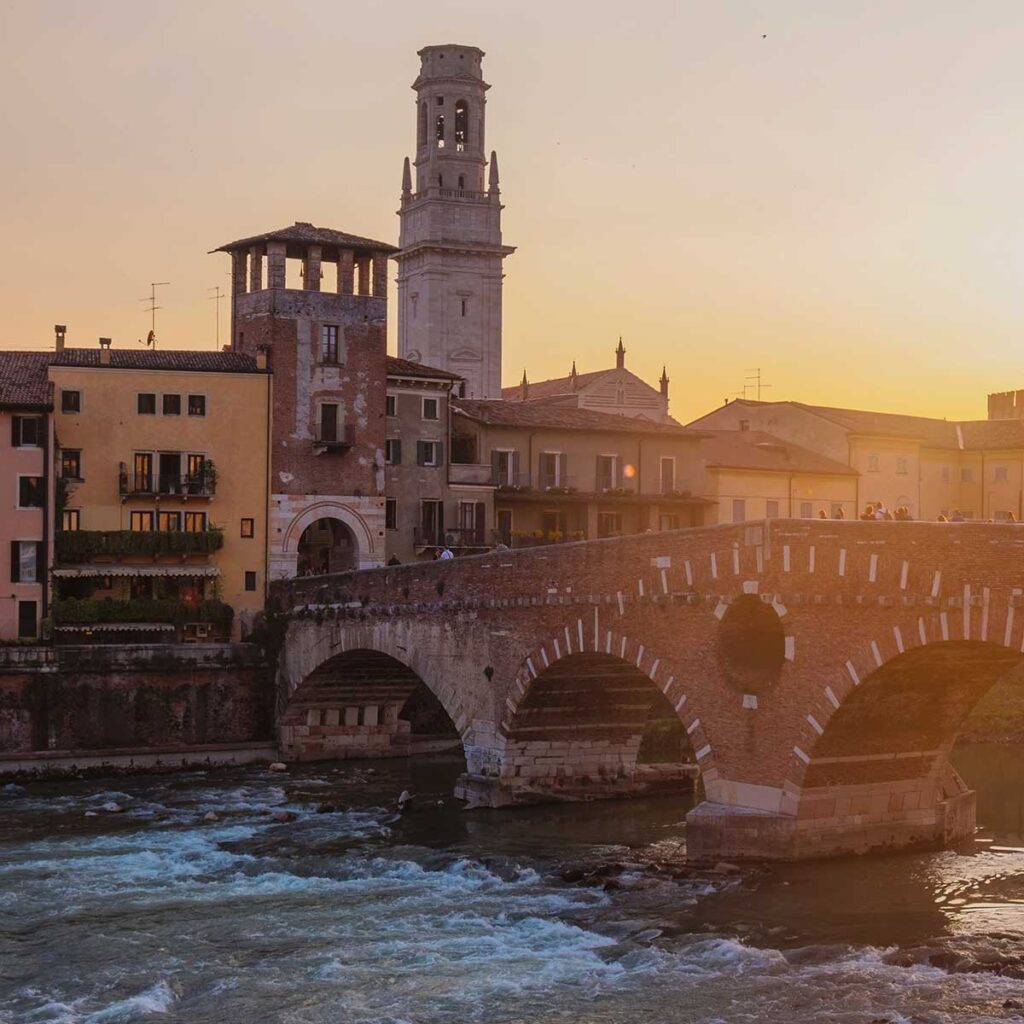 Verona
Verona lies but a few kilometers away. It's a city with a great concentration of some of the most important attractions in Northern Italy. For example, there is the famous amphitheater, the Arena, a beautiful monument in the winter, and bustling with life in the summer as it fills up with lovers of opera and other musical genres. The Arena attracts thousands and thousands of tourists all year round, thanks to its excellent condition, and in the summer it's the most fascinating music hall in the world, with a very exciting selection of operas. Some of the most important national and international musical artists choose to perform at the Arena. They are attracted to its enchanted bowl-like structure, offering perfect acoustics.
Furthermore, the city of Verona is well known for its intense activity as a world trade fair, attracting visitors from the entire globe, with specific and unique events such as the marble fair, "Marmomac", and the wine fair, "Vinitaly", both of global importance. William Shakespeare was also in love with fair Verona, a place with two souls: one business and one tourism, and they make the city always be a happening, with a vibrant and effervescent atmosphere.
Mantua
The city of the Gonzaga family is famous for its Literature Festival, which every year attracts readers from all over the world. But the beauty of its historical center, its shops, cafés, and worldwide renowned cuisine, always make it worthwhile to visit this precious gem of a town, a dreamy microcosm, free of stress, and loaded with the most refined architecture. Mantuais very nearby and surrounding it one discovers the Colli Morenici (morenic slopes), they too rich in tradition and boasting a great number of high-quality holiday farms.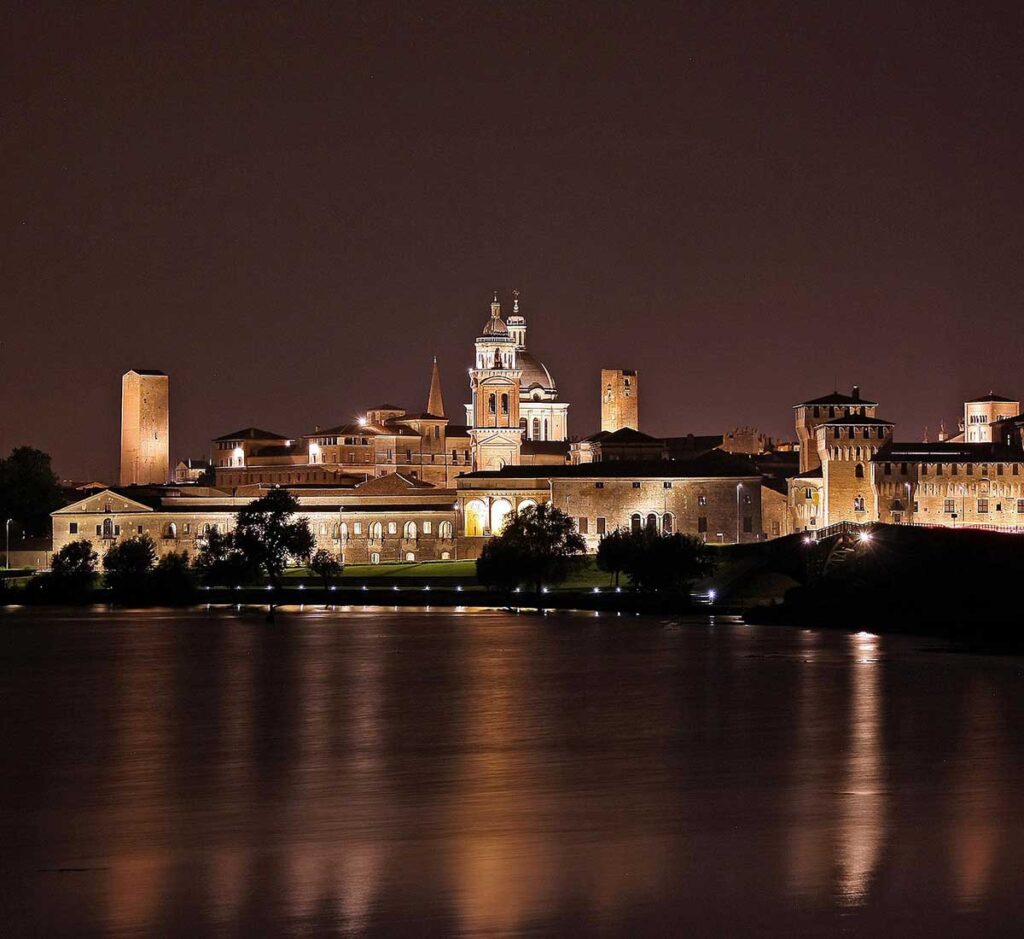 We respond as soon as possible to all your doubts or stay requests. If you want to receive a personalised offer, fill in and send us the form you can find here on the side.
What are you waiting for? Contact us now!